Get Your Showcase Tickets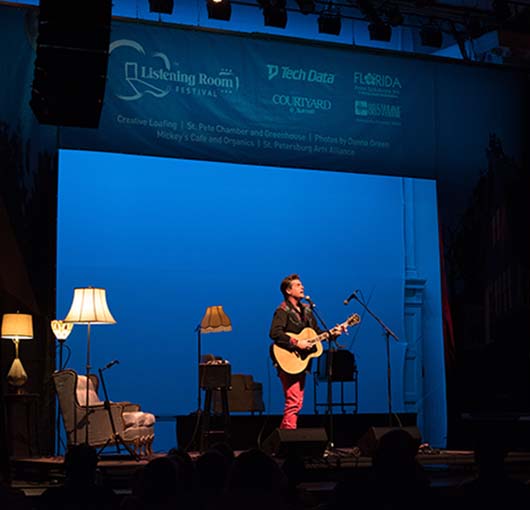 The Main Event – LRFest Showcase – Friday, March 5th, 2021

If you can only attend one event during the festival, this is the one! All six acts perform a showcase set at the beautiful Palladium Theater in downtown St. Petersburg. This is the event where we bring everyone together for a great night of community and music.
Doors open at 7pm. (6:45 for VIP)
Concert is 7:30-10:30pm.
After-party (for VIP ticket holders) is 10:45pm to midnight.
VIP Reserved Seats include
Great seats!
Early entrance
VIP lounge with free food and cash bar
admission to after-party in VIP lounge!
$100
House Concerts – the heartbeat of our festival!
House Concerts and Living Room Shows
Small, intimate, remarkable events are the hallmark of our festival. We bring communities closer together, where they can experience music up close and personal. Nothing beats the warmth of these events, and we'll hope you'll take in several house concerts during our festival.
You'll need a fan membership to our network (free with this link) or a personal invitation from a host to attend.  After you join, you'll be able to access the details of each show on our calendars, and send an RSVP to the hosts of the events you'd like to attend.
Join now to get access to festival house concerts and more!
Get Free Fan Membership